Serves pregnant women and children 0-3 years old.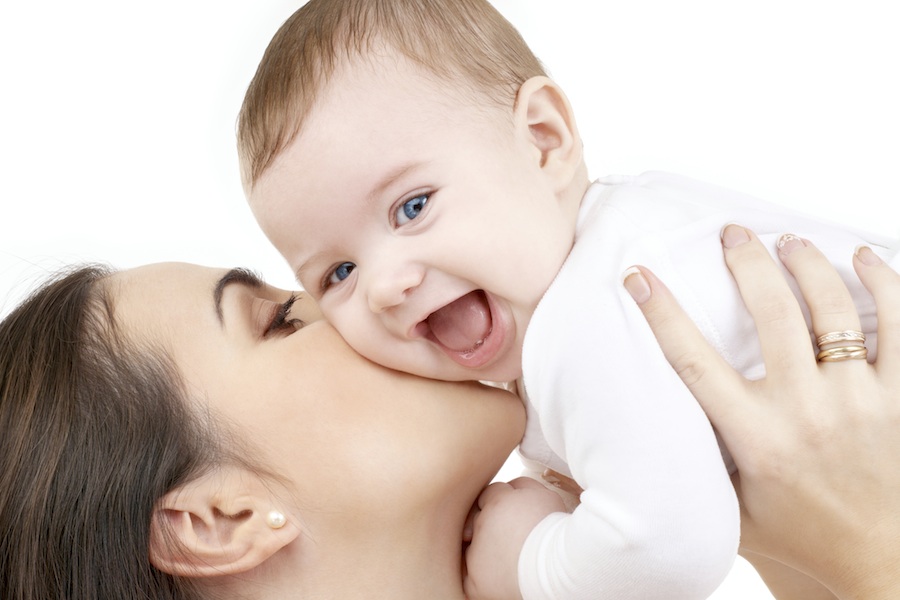 Early Head Start is an early child development program that serves families with infants and toddlers, and pregnant women through both homebased and centerbased options.  Early Head Start recognizes that parents and secondary caregivers are important teachers for a child, and having positive, nurturing relationships in the early years lays the foundation for successful learning and secure relationships.   Early Head Start focuses on child development, parenting/attachment, nutrition, health, and providing information about literacy, employability and meeting educational goals.  There are also opportunities for parents to become involved in leadership roles.
Child development services include ongoing tracking of your child's growth and development (child assessment and outcomes) individualized child goals, and full integration for children with disabilities.
Pregnant women receive prenatal education and support, assistance in accessing prenatal care, breastfeeding support, and all other program services
Program Goal:  Strengthen families of infants and toddlers age birth to 3 by promoting positive parent/child interaction and secure attachment.  Promote healthy outcomes for pregnant women.
Program Model:
Homebased and Centerbased
Children Served:
Home-Based total: 91 children
Center-Based total (in Logan): 80 children
Service Area:
Homebased – 8 Counties
3 in Utah (Cache County, Box Elder, Rich)
5 in Idaho (Franklin, Caribou, Oneida, Bear Lake, Bannock) Centerbased – offered only in Cache County
Click on a topic below to explore more details.
Centerbased Option
The Early Head Start Center Based program offers respite and quality child care to pregnant mothers and children up to age three.  The center operates with a ratio of four children to each teacher.  Each teacher is trained in early child development to offer the highest standard of care.  Logan has two Early Head Start Centers location at 670 W 400 S and 1300 N 200 E Suite 102. Each center runs Monday through Friday 8:00 am to 2:00 pm. If you feel your child would benefit from this program please complete an application.
Home Based Program
The Home Based Program of Early Head Start is founded on the belief that families grow stronger when parents are the primary positive influence in the lives of their children. It is a family program with parents as the main focus. Parents are the first and most important educators in the home. The home is the most comfortable, natural learning environment offered in the early years of life.
Traditionally, our society begins to educate children when they reach five or six years of age; but many researchers and educators now suggest that as much as 80% of intellect is formed before the school years.
Parents genuinely want the best for their children. They are the ones who have an invested interest and want their children to succeed. Most parents would like ideas and guidance regarding child development and parenting skills information, which brings us back to the Home Based approach. But does it really work and how effective is it? You will be surprised.
The High Scope Research Foundation found that having a Family Educator working 1 1/2 hours a week with parents in the home is as effective as having the child in the classroom for 15 hours a week! Dr. Glen Nimnicht states that when parents work with their infants/toddlers for 20 minutes a day, it is equivalent to three hours of classroom time.
These findings are extremely impressive, but the Home Based Program can only work due to the commitment, dedication, and consistency of the parents. Parents are the backbone of this program. It is extremely important that parents understand their role and the Family Educator's role.
Objectives of the Home-Based Program
To help parents understand that they are the most important teachers and models in the lives of their children.
To help enhance parent's knowledge and understanding of early childhood development and what can be expected at each stage of their child's development.
To point out materials in the home that can be used as teaching materials and games.
To help parents reinforce their children's positive behaviors.
To assist parents in helping their children become better prepared for school by providing verbal stimulation and understanding of such basic concepts as colors and numbers.
To provide a series of success experiences for both parents and children, thereby strengthening the parent-child relationship.
To assess both strengths and needs of the family, and while building on strengths, assist in locating resources to meet needs.
To assist in promoting within the parents a feeling of accomplishment and self worth as a result of participating in the program.
To assist in preparing parents, children, and families to be better able to adjust to the world in which they live.
Play Groups
Play groups are a time for all families in the program to get together and enjoy playing with your children in a group setting. Developmentally appropriate activities are provided for children zero through three. Why should you come to play groups?
Come and play with your child
Get to know the other parents in the program.
Get a nutritious meal or snack and have a table topic that you can participate in.
See and share with others all the wonderful things your child is learning.
Increase your knowledge in the area of child development.
Come and explore an environment that is set up with your child in mind.
Get great ideas from other parents.
Build a wonderful relationship with your child.
Bear River Early Head Start Disability Services
Your family educator/teacher will work with you to complete a developmental assessment of your child every month. If you see a delay of some kind, we will refer you for more in depth help. In Utah we work with Up to 3 at Utah State University. In Idaho we work with the Idaho Infants and Toddlers program. Parents and EHS staff will coordinate with these agencies to set goals for your child and work toward them. It's a lot of fun to see your child progress.
Disabilities can range from severe physical problems to slight speech delays. With our partners at Up to 3 or IIT we can help you help your child reach his or her full potential.